Heroku Brand Guidelines
Last updated June 06, 2023
Heroku's brand identity emphasizes clarity, balance, and craft. We created these guidelines to ensure that our brand maintains a consistent look and feel no matter where it's experienced. As a company, we continue to question how we can transform process into an enjoyable experience.
If you have any questions about the Heroku brand, get in touch by emailing brand@heroku.com.
Usage
In general, don't use the Heroku name, logos, or graphics in ways that can confuse, mislead, or suggest our sponsorship, endorsement, or affiliation.
Names and Logos
The Heroku trademark is a proper adjective. Don't modify the spelling or structure. For example, don't use "Heroku's" or "Heroku-ish".
Don't use a domain name containing "heroku" or any similar words.
Don't use "Heroku" as a part of your name or incorporate the Heroku logo into yours. See Logos for logo and logotype files and info.
Promotional Materials
Contact brand@heroku.com before using the Heroku logo on websites, products, packaging, manuals, or for other commercial or product use.
Linking to Heroku
You can use the Heroku logo or name to link to our site, as long as your usage meets the guidelines within this document. For text links, capitalize "Heroku", and use "heroku.com" when referring to our URL.
Merchandise and Swag
While we do produce t-shirts and other items with the Heroku logo and artwork, we don't generally allow third parties to make, sell, or give away anything with our name or logo on it.
Education and Instructional
You can use Heroku branded materials for educational and instructional purposes. Remember they must not confuse, mislead, or suggest our sponsorship.
Logos
The triangular shape within our logo symbolizes the straightforward and clear experience of the familiar play button.
Style Options
The Heroku logo is often the first visual experience with the Heroku brand. Download the full logo kit to see all the options. We designed these options to feel cohesive, yet distinct enough for use in any placement.
Stroke and Solid Logos
Use our logo when the context of Heroku is clear and established. Works well in any layout.

The stroke logo on the left is our primary brand mark. It looks best on simple backgrounds.
Use the solid logo occasionally for prominence or on busy backgrounds.
Logotypes
Use a logotype to establish the context of Heroku, or to represent Heroku alongside third-party logos.
Our vertical logotype is our preferred option, suiting centered layouts and use when width is limited.
Use the horizontal logotype sparingly, in left-aligned layouts or when height is limited.
Color Options
We provide the Heroku logo and logotype in a few colors so that placement feels integrated and cohesive.
Purple is our main color. Use this version where possible. It works best on white or light backgrounds.
Use white for dark backgrounds, and occasionally as a translucent overlay.
Use a gradient on dark backgrounds to reinforce brand and depth. Often used in presentations and event signage.
Use black as a translucent overlay for light, solid backgrounds. It's best when other logos in the graphic get similar treatment.
Spacing
Leave 50% of the width of the Heroku logo on each side. No additional text, unicorns, or other elements can appear within this space.
Scaling our logo is reliable and crisp in many sizes. Scale in multiples of 2 or 4. The stroke surrounding our logo is 50% of the weight of the logo. The overall dimensions and interior whitespace are proportionately equivalent to multiples of 2, 4, and 8.

Built on Heroku
You can show that you built your app on Heroku with these badges. There are two options for you to download: dark on light, or light on dark.

Link the badge to heroku.com. Adjust the opacity and size within legible limits, and maintain a style that supports your brand and ours.
Logo Misuse Examples
Use the logos as provided. Heroku encourages creative application development, not creative use of lens flare.
Placing any graphic or logo can prove challenging in some layouts or designs. If you encounter any instances of misuse, contact brand@heroku.com.
These examples represent just a few ways that modifications to our logo can misrepresent Heroku:
Distortion
Added text
Rotation
Colorization
Added outlines
No boundaries
Using the wrong colors
Always using purple, even on poorly contrasted backgrounds


Color
Purple
Purple is the main color of the Heroku brand. In its many shades and hues, we appreciate purple's depth, distinction, and balance of warm and cool.
Varying shades and hues bring harmony to a design, helping it feel natural, organic, and human, rather than calculated and mechanical.

For backgrounds, illustrations, and gradients, use indigo #211746, Pantone 275 C.
For headings, staff t-shirts, and illustrations, use violet #430098, Pantone Violet C.
For highlights, dark backgrounds, and illustrations, use lavender #7673C0, Pantone 272 C.
Gray
Gray offsets our distinctive purple with an understated calm. In text, on screen, in graphics, and beyond, gray is easygoing and adaptable.
When using the Heroku color palette in your designs, adjust the shade or brightness of a color so that it's cohesive with your work.
For backgrounds, illustrations, and gradients, use asphalt #333D47, Pantone 432 C.
For headings, staff t-shirts, and illustrations, use mineral #7C858C, Pantone 430 C.
For highlights, dark backgrounds, and illustrations, use storm #C3C5C8, Pantone 428 C.
Blue
Beyond our shades of purple and gray, we use blue both as a highlight and as a link to Salesforce.
Heroku is a Salesforce company. The Salesforce Blue is an important part of our identity, drawing inspiration from day and night skies.
For the Salesforce logo, and for gradients with the Heroku purple, use Salesforce Blue #00A1E0, Pantone 299 C.
For backgrounds, use mid blue #215CA0, Pantone 661 C.
For darker backgrounds, use dark blue #032E61, Pantone 280 C.
Digital Palette
Our digital properties use a mixed palette of brand and primary colors, shades, and gradients. From UI elements to detailed illustrations, they're at the heart of our products.
Colors
Shades

Gradients

Type
Benton Sans
Benton Sans is the main font of Heroku. We appreciate its elegance, flexibility, and legibility. It's available in many weights, making it versatile for both print and screen.
Designed by Morris Fuller Benton in 1908, News Gothic became a 20th century standard. In 1995, Tobias Frere-Jones began a redesign that was expanded into Benton Sans by Cyrus Highsmith and the Font Bureau studio.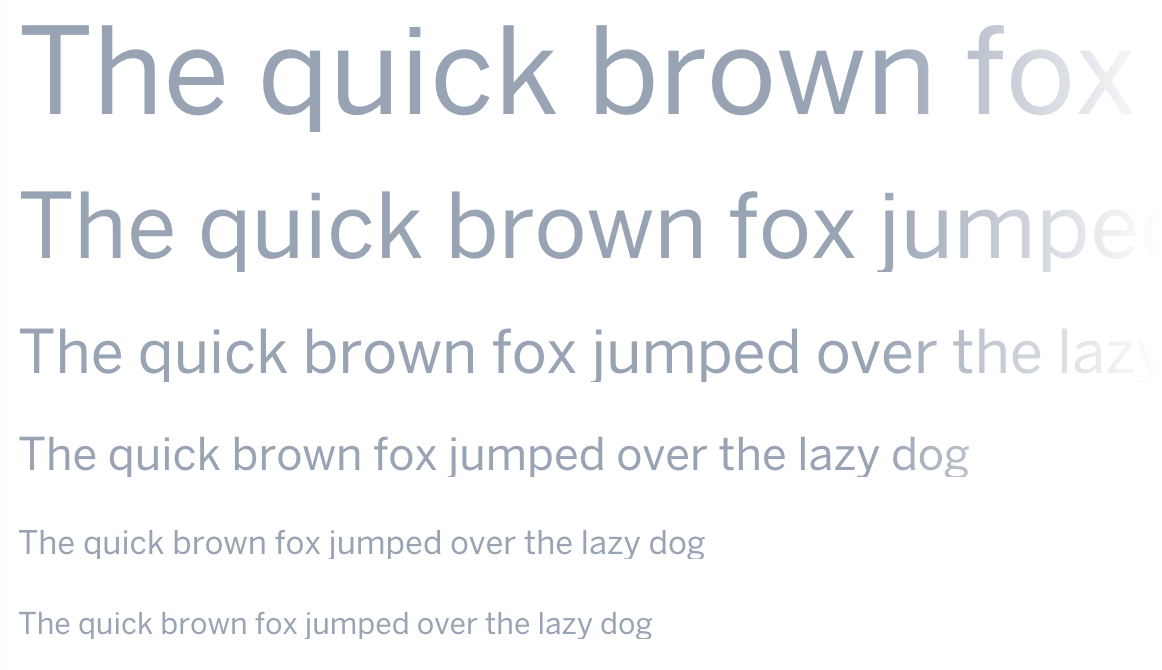 Inconsolata
Inconsolata is fixed-width for displaying code. With a similar two-story "a" and "g", it pairs well with Benton Sans, looks sharp in small sizes, and is easy to read on the command line. You can download the font here.
Designed by Raph Levien, Inconsolata is a humanist sans inspired in part by Adrian Frutiger's Avenir, and Morris Fuller Benton's Franklin Gothic. Inconsolata is available freely with an Open Font License.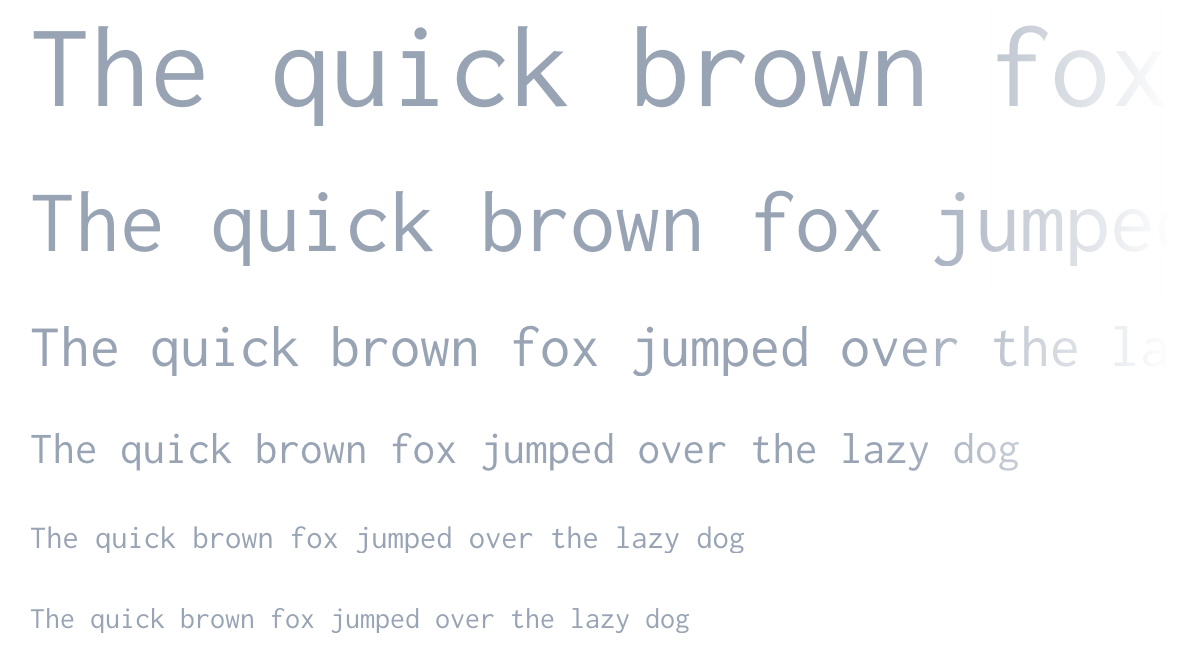 Contact
If you have any questions about the Heroku brand, get in touch by emailing brand@heroku.com.