Managing Teams in Enterprise Accounts
Managing Teams in Enterprise Accounts
Last updated 15 June 2019
If you have the Manage permission for your Enterprise Account, the "All teams" tab lists all of the Enterprise Teams that belong to your Enterprise Account. You can filter these teams by name.
Click My Teams to show only the teams that you have an assigned role in: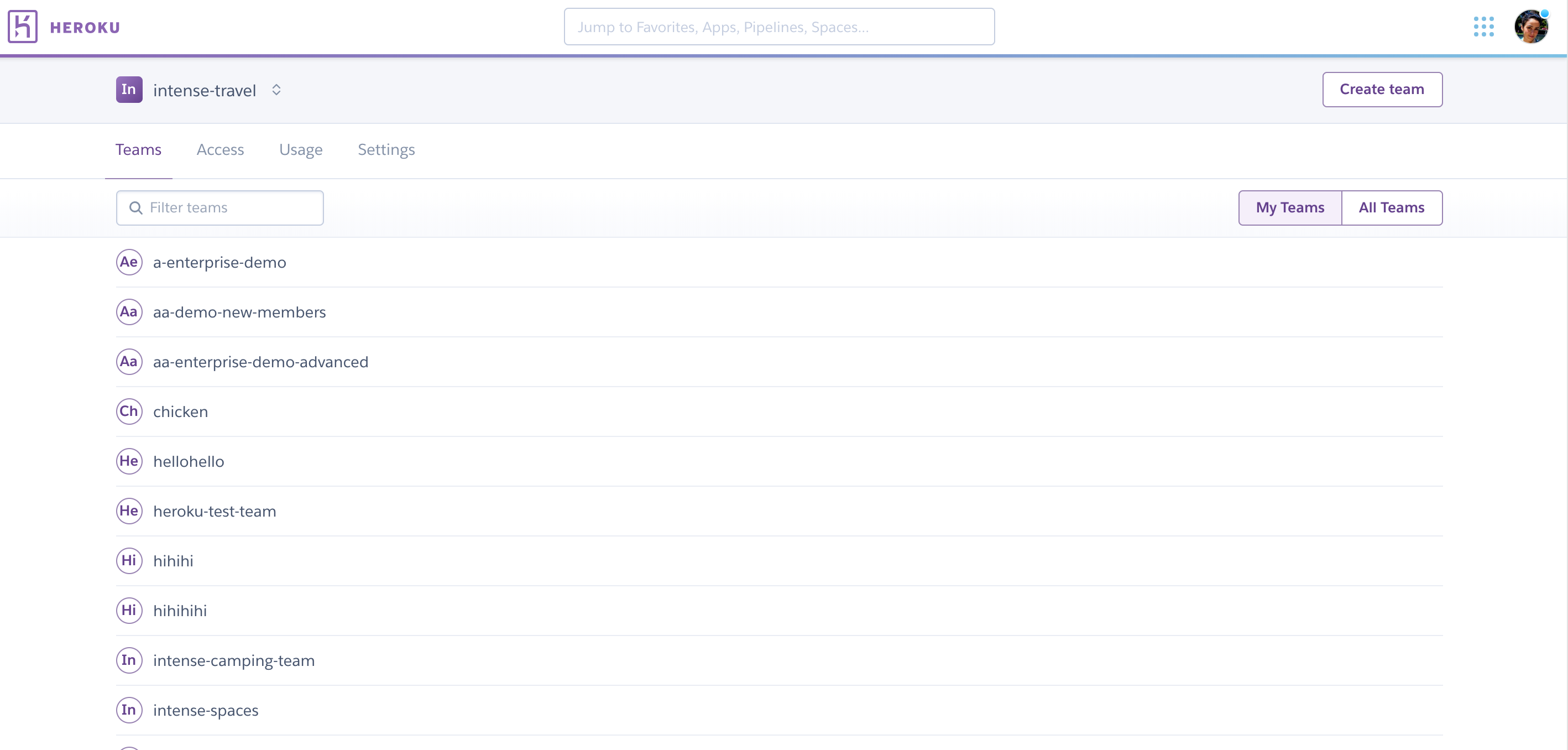 Users who don't have the "Manage" permission for the Enterprise Account won't be able to see or access the "All teams" tab that shows all Enterprise Teams.
To create a new team, you need to have the Create permission. With "Create" permission you will see the Create team button in the upper-right corner of the page which enables you to create new Enterprise Teams in the Enterprise Account.
Enterprise Team names are unique across all Enterprise Accounts.
To rename or delete an Enterprise Team you previously created, navigate to the Settings tab for that Enterprise Team. You have access to all settings, resources, and users of any Enterprise Team you create.